Should I Rent Out My Property? Things to Consider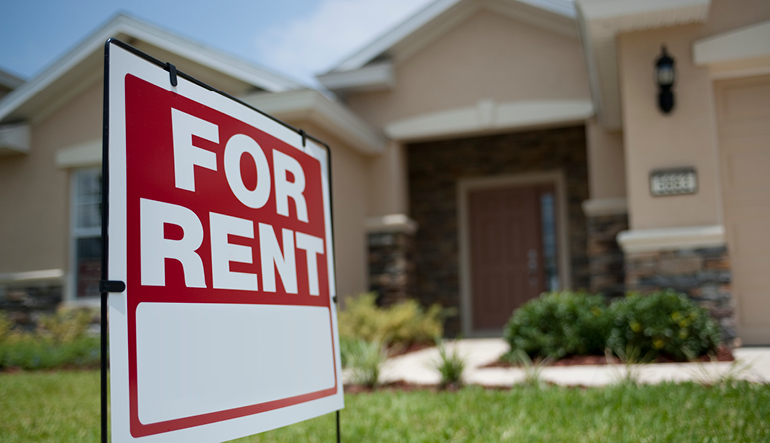 Should I Rent Out My Property? Things to Consider
Owning a rental property can be financially rewarding. Whether you're considering renting out your primary residence or another property you own, there are many things to consider. Should you privately rent the property, use a property management company or use a rental platform as part of the short-term rental market? What are the restrictions to renting a property in your area? Do the pros outweigh the cons? Below are some things to consider when beginning your rental property journey.
Pros
Not only can rental properties be a great source of passive income, they can also be an investment in your future. Whether you inherited a home or you need to move out of your current place because of a life change, renting out your property can be a great alternative to selling. Having a renter in place also means that part, if not all, of your monthly mortgage payment could be covered until you are ready to return. In other instances, if you are wanting to sell and market conditions are not favorable—which is obviously not the current case in Southern California—renting allows you the flexibility to wait until the market improves and you are ready to sell. Below are some additional pros to renting your property:
Direct income stream

Equity and property value growth

Credit improvement

Diversification of investments for possible tax benefits
Cons
The main drawback when choosing to rent out your property is that you are not the one residing there and caring for the home, so identifying a good renter is very important. Ideally, you want renters who are low maintenance and will respect your property both inside and out. It's also important to ensure they have good credit, a stable income and references that can verify that they will be good tenants. Renting your property can also cause financial setbacks if your renter needs to move or vacate the premise unexpectedly and breaks their lease. Additionally, as a landlord you still have full responsibility for the upkeep and maintenance including, but definitely not limited to; leaks, plumbing, unexpected repairs, etc. You want to make sure you allow yourself an ample emergency fund to cover unexpected costs in the event that these issues arise. If the short-term rental option appeals to you, be sure check for any local laws restricting short-term rentals that have passed or are being considered in your city. Below are some additional drawbacks to renting your property:
Tenant risk and potential damage to property

Lack of liquidity

Increased property tax

Additional insurance needed

Local zoning rules that may limit rental abilities such as residential, vacation, commercial and industrial

Management fees if using a third party property manager

Local laws restricting short-term rentals
Once you've weighed the pros and cons and have determined what direction is right for you, there are still some additional items to consider. If you've decided to rent out your property and the idea of being a landlord sounds intimidating, you can find a local property management company that can help manage your rental property for you. It is important to properly estimate the value of the property you are interested in renting out. In your listing, you want to draw attention to the amenities your property offers and the area it is in. You'll also want to mention any desirable features like central air conditioning, upgraded kitchen, new appliances, washer and dryer, garage or a pool. Mentioning upgrades that make the property stand out can bring a lot more attention to your listing. Distances from popular amenities like schools, shopping centers, hospitals, freeways, dining and public transportation will also gain a renter's attention. Make sure to use reputable sources when you list your rental property, as well as using recent professional quality photos that offer full visibility and highlight the different features your rental property has to offer.

Once your rental is ready, it is now time to establish what your rental costs will be and determine the terms of the lease. You want to research and compare rental costs in your area to other comparable properties that offer the same number of rooms, baths and amenities. You need to decide what lease terms you want to offer; month-to-month, six months, a full year or even longer. Be sure to clearly identify the lease terms in the contract so all parties involved have the same expectations of the agreement. To verify that all required information is included in your rental lease agreement terms contract, you should meet with an attorney that specializes in rentals to confirm that it adheres to the current applicable laws.

Lastly, once your listing is posted and you have reviewed applications from interested prospective tenants, it's time to select the renter that is the best fit. Items to look for in a prospective tenant are; good credit, a solid rental history and a stable income. You can conduct the above credit, background, references and employment verification checks on your own or you can contract a property management company to assist and complete the process for you.

Now that you have a better idea of factors to consider before renting your property, you can use the above tips as a guide to getting started. Whichever route you decide to take, make sure you are financially ready to begin this process and have completed your own research and evaluation before taking your first steps into your rental property venture.

Consult a tax advisor before engaging in any investment transactions.

Visit our Financial Knowledge Blog to learn more tips on setting up a solid financial future or join us for
Financial Wellness Wednesdays.