How to Improve your Finances with Technology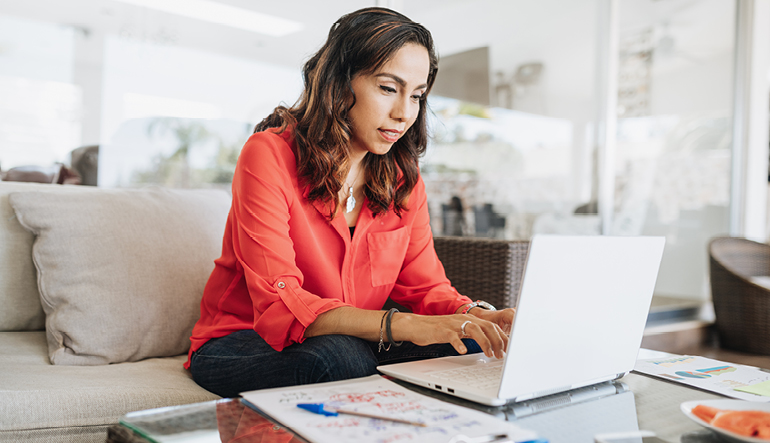 How to Improve your Finances with Technology
The COVID-19 crisis has many of us feeling alienated and isolated from the world. Interestingly enough, technology, which is sometimes blamed for isolating people, is now bringing people together. In order to keep up with our business demands and our social connections, many of us have turned to virtual applications such as Zoom, FaceTime, GoToMeetings, Facebook, and many other online platforms to stay connected. Additionally, many of us have begun to rely on technology to keep up with all of our financial and banking needs. If you have yet to join this online revolution of connectivity, here are some ideas to help you on your journey toward embracing technology
Stay positive
- Especially in the beginning, many people have unrealistic expectations that they will be able to understand and adopt technology applications right away, but no matter how tech savvy you are, new technology takes time to learn. Remember to set realistic goals and take it one step at a time.
Seek proper training
- There are a lot of FREE online classes from the world's leading experts like LinkedIn, Alison.com, Youtube.com and more. Take your time browsing the internet to find which classes work for you. Also, many employers and libraries offer computer training classes.
Give it enough time
- Be prepared for errors and misunderstandings. Allow yourself time to embrace it slowly through setting targets and realistic expectations. Once you get the hang of it, you will never turn back.
Now that you are starting to think about technology and how it can be a great benefit to your life, think about how it can help you with all of your financial and banking needs. How great would it be to do all of your banking right at home – or even from your mobile device? One of the greatest improvements that technology has provided is in the banking industry. Nowadays, regardless of the proximity of your nearest branch, you can access your account anytime, anywhere. Embracing technology and understanding online banking can immensely help with your finances, savings, retirement, loans, and much more.
SDCCU's online and mobile banking offers a secure way to freely access your accounts and make check deposits anytime using your mobile device. Just think about how convenient it will be to view your account balance and make instant transfers before swiping your payment card! SDCCU offers a mobile banking app for iPhone, iPad and Android devices as well as web-based and SMS text banking.
Here are some technology tools built into SDCCU online banking that you can take advantage of:
Track your finances
– Use financial management tools and online calculators to keep an eye on your budget. You can set budgets by category and see how you're doing month to month. Log into online banking and go to Accounts > Financial Tools to get started. There are also great third party services that you can review to determine what works best for your needs.
Pay your bills
– Manage all of your bills in one convenient location. Just add your payee details, enter the amount due and pay by date and you're set.
Send money to friends
– Owe your friend money for your share of dinner? Use Popmoney, conveniently located within SDCCU's online bill pay, to send money using just their phone number or email address.
Block a lost or stolen card
– Lost your card? Block your card online in Self Service so you don't have to worry about fraudulent charges being made. If there are charges you don't recognize, you can file a transaction dispute from the account activity screen.
The online banking tools have ushered in direct access to your checking, savings, auto loans and more. Plus, you can transfer between accounts and pay your bills from anywhere in the world!
For more information on how San Diego County Credit Union can help you embrace technology, get connected, and make your life easier. Please visit us at
sdccu.com/banking/online-banking/
Visit our
Financial Knowledge Blog
to learn more tips on setting up a solid financial future or join us for
Financial Wellness Wednesdays.