Identity Theft and 6 Steps to Help Prevent It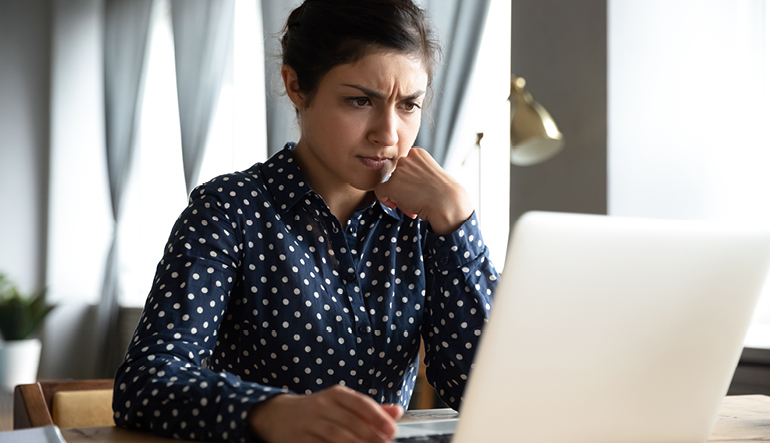 Identity Theft and 6 Steps to Help Prevent It
December is National Identity Theft Prevention and Awareness Month, and as the world ramps up its online spending, criminals are also ramping up their efforts to get ahold of your personal information in order to extort your finances. So much of our information is stored online that cyber criminals are having an easy time accessing our money, making identity theft the fastest growing crime in America. So much so that total identity theft reached $16.9 billion in 2019 according to Experian. In short, identity theft is the unauthorized use of someone's personal data or documents. When criminals obtain your personal data, they can do great damage. Everything from emptying your bank accounts, running up your credit card and even opening up loans pretending to be you. The good news is there are steps you can take to prevent falling victim to this crime.
With a majority of holiday shopping taking place online this year, it is imperative to practice safe shopping habits to protect our information. Viruses, hackers and ransomware or malware are just a few examples of online threats to be mindful of. Below are six steps to follow to help protect yourself and your information:
Shop securely. Verify the site you're shopping on. We're all looking for the best deal to save money during our holiday shopping; however, making a purchase from an unfamiliar site could spell disaster. Avoid falling victim by sticking to sites you're familiar with. Do your research if you plan to use a site you have never used before. Does it have positive reviews online? Have any of your family or friends used the site before? And remember, if it seems too good to be true, it could be an unsafe site.
Use caution when clicking on links. Phishing is a tactic cyber criminals use to get people to click on links or attachments that appear to be sent from their bank, friend of family member, electric company, tax service or other legitimate organizations. Clicking on these links can give criminals access to your documents, and other personal information. Pay attention to spelling and other grammatical errors as well as odd email addresses. If it looks unusual, chances are it could be a phishing attempt. If you weren't expecting the email, call the proposed sender and verify it's from them. It's much better to be safe than sorry.
Use antivirus software. Make sure you have an antivirus software program installed and make sure it's up to date with the most current updates available. Having antivirus software can help protect your computer and you from threats. There are many options available that are low-cost or even free that will add an extra layer of security for your devices and personal information.
Verify your network. Be mindful of any public networks you are using. Cyber criminals can set up fake Wi-Fi networks pretending to be legitimate and track your browsing and any information you input. Make sure to log on to a secure Wi-Fi network. Resist using a public Wi-Fi network or, better yet, use your phone's data to prevent anyone from potentially seeing sensitive information.
Choose credit over debit when making purchases. The benefit of doing this is that credit cards provide more protection against fraudulent activity. If your debit card information falls in the hands of a thief, there is an opportunity to drain your bank account and you are out of the cash until the situation is resolved. However, most financial institutions have policies and procedures to help protect and alert their customers to fraud. SDCCU card members benefit from an additional protection measure with fraud text alerts alerting customers to any suspicious card activity detected on their account. That peace of mind helps make the holiday shopping a bit less stressful.
Monitor your mailbox. Keep an eye on your mail during the holiday season. Your inbound and outbound mail has more personal information than you may realize. Make sure to promptly remove all mail from your mailbox, especially during the holiday season. Families like to send gift cards and other items of monetary value during the holidays, which leads to increased mail theft. Shred any unnecessary statements, bills and other personal information to avoid dumpster divers from accessing this information. SDCCU's secure paperless services such as eStatements, eNotices and eReceipts help to minimize our customer's risk of identity theft and fraud.
There are many different ways an identity thief can take advantage of you and your finances. Following the above recommendations can help prevent this from happening and protect your finances. If you think you've become a victim of identity theft or fraud, act immediately to minimize the damage to your personal funds and financial accounts, as well as your reputation. Here's a list of actions you should take right away to protect yourself:
https://www.sdccu.com/knowledge/identity-theft-protection-tips/
Visit our
Financial Knowledge Blog
to learn more tips on protecting your personal information, or join us for
Financial Wellness Wednesdays
.