How to Open a Credit Union Account: 5 Easy Steps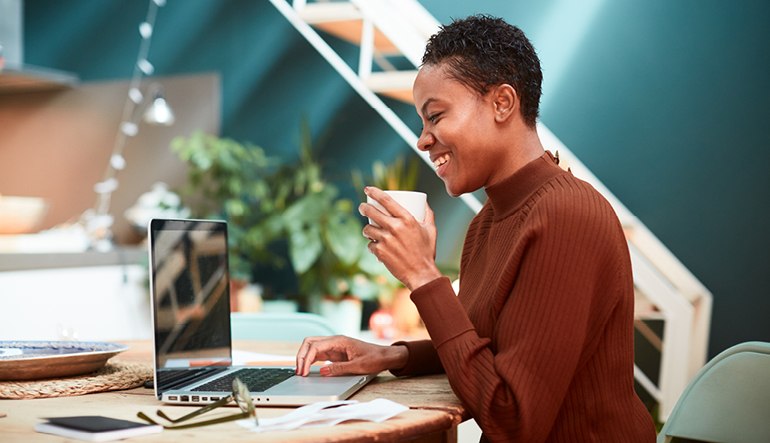 If you're looking to change where you currently bank or are in the market for a new mortgage, auto loan, savings account or other financial products, you may want to consider a financial institution that isn't a bank at all, but a credit union. Paired with their mission to improve the financial wellbeing of their members and communities, credit unions also have a reputation for offering excellent rates and providing awesome customer service. A recent study found that credit unions are among the highest-rated financial institutions with 96 percent of the members highly satisfied compared to 80 percent of members reporting the same about the three biggest national banks. With all those benefits – you might want to consider making the switch to a credit union by following the easy steps below.

1. Review the Eligibility Requirements
To open an account at a credit union, you must become a member. To achieve membership, you must share a common location, employer, school or other connection with the rest of the credit union members, which is based on a variety of factors and is often referred to as a "field of membership". Every credit union's eligibility requirements are a bit different, so make sure you meet the criteria before going any further in trying to join a specific credit union.

SDCCU membership is open to everyone living or working throughout Southern California, including: Imperial, Los Angeles, Orange, Riverside, San Bernardino, San Diego, San Luis Obispo, Santa Barbara and Ventura counties. Visit sdccu.com/join for details.

Even if you're outside of the area, you are able to join SDCCU if:
2. Gather the Required Documents
These are some of the documents you'll need when opening an account, so be prepared to have them handy.
Some form of valid identification, such as a passport or driver's license
Your social security number or tax identification number
A physical address where you can be reached – if your driver's license has a different address, then you need to provide something that was sent to your address with your name on it. Bills or bank statements will typically suffice.
Reasons why you're eligible – for example you live or work in the counties that the credit union serves
3. Open An Account
Once you have determined that you are eligible, the next step is to fill out an application to become a member. Usually, you can find the application form on the credit union website. SDCCU has an online application where prospective members can select the type of account they want and then go through the application conveniently from anywhere. If you'd prefer an in-person visit, you can always go to the nearest credit union branch. Before you start the application, you have two key decisions to make:
Checking, savings or other? Determine your new account's primary purpose. If you need the money to pay regular expenses, consider opening a checking account. If the money will be set aside for savings, open a special savings account. Carefully consider how you'll be using this new account to ensure you select the correct account for you.
Single or joint account? With a single account, you're the sole owner. A joint account is one that you share with another person, generally, a trusted family member or significant other.
SDCCU's checking accounts have the features and benefits to fit your unique lifestyle and your wallet. And, we make banking simple and convenient when you open your checking account online. Open your new account today, here are convenient ways to do so:
4. Make the Minimum Deposits
All credit union accounts will have a minimum savings account deposit requirement that you need to meet to establish membership and open your account. You can generally make your opening deposit online via transfer, cash at a branch or mail a check.

For example, the minimum opening deposit for a personal savings account at SDCCU is $1. SDCCU's popular FREE Checking with eStatements incurs no monthly service fees when you sign up to receive eStatements. An eStatement is an electronic version of your statement, which can be viewed securely through Internet Branch online banking or the SDCCU mobile banking app. Free Checking with eStatements has no minimum balance requirement, other than an opening deposit of $25.

5. Account Access
Once your accounts are established, you will want to enroll in online and mobile banking. This will allow you to access your accounts 24/7 from anywhere. You will want to setup any transfer accounts, setup bill pay and familiarize yourself with the online features. You'll also want to familiarize yourself with all the ways you can access your money. Here are the additional features that come with SDCCU checking accounts:
​Access to over 30,000 surcharge-free ATMs nationwide
Receive a Visa® Debit Card instantly at a branch to begin using it for purchases immediately
SDCCU mobile banking and mobile deposit
If you're looking to join a trustworthy credit union that proudly serves Southern California, then SDCCU is a perfect choice. SDCCU has been repeatedly recognized as BEST Credit Union in the San Diego's BEST Union-Tribune Readers Poll, as well as BEST Financial Planner, Mortgage Provider, Auto Loan Provider and Place to Work.

Visit our Financial Knowledge Blog to learn more money saving tips on setting up a solid financial future or join us for Financial Wellness Wednesdays.