Key Differences Between Banks and Credit Unions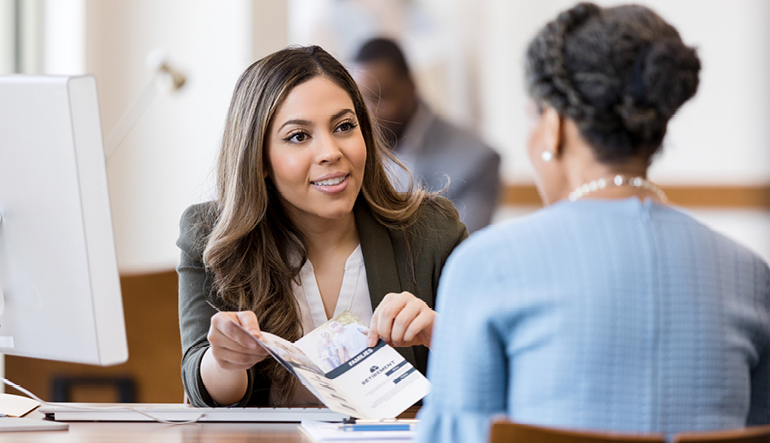 Key Differences Between Banks and Credit Unions
When looking for a new checking or savings account, home loan or investment account, you have more choices than ever before. It's important to consider all the factors when choosing a financial institution. Banks and credit unions offer many similar products and services, but there are key differences between the two that consumers may not know. As we dive deeper into the differences between the two, it's important to consider what matters most to you – ATM or branch access, convenience, rates, fees, online services or community engagement? While both institutions provide you the ability to safely store and access money, there are important differences between them which might sway your decision on which is your better banking choice.
Profit Versus Not-For-Profit
The biggest difference between banks and credit unions is that operationally, banks are for-profit and owned by shareholders, while credit unions are not-for-profit and owned by their customers, which in the credit union world are referred to as members. The primary function of credit unions is to promote the financial welfare of the community it serves and return profits to customers, generally through better rates, lower fees, community outreach and other benefits. Bank profits go directly to the shareholders who own stock in the corporation. These shareholders may not even have an account with the bank but reap the financial benefits. You're more likely to see credit unions facilitating activities designed to improve the financial health of their customers and the community in a variety of ways, such as conducting home buying or other financial wellness workshops and offering credit counseling and other financial resources.
Fees and Rates
People over profits is a philosophy within the credit union movement, and it's obvious to see when comparing fees and rates to traditional banks. As mentioned, banks must make money to provide dividends for their investors, and they often do that by charging higher fees. Many credit unions offer free checking accounts while banks might charge a fee for checking accounts unless you have a large minimum balance. Account maintenance fees can also be money makers for banks and those fees are typically higher with banks than with credit unions.

When choosing a financial institution, it's important to look at the interest rates on both deposits and loans. Ideally you want to have higher interest rates on savings accounts and lower rates on auto loans and home loans. This type of balance is typically attainable with credit unions, but because banks are in business to make money, you won't always find it with them. Higher savings rates and lower loan rates lead to faster financial growth for the customer versus the financial institution.
As of March 2021, the NCUA S&P Global Intelligence databases report the following comparison of average credit card and loan rates between credit unions and banks:
Credit Card, Classic – 10.97% (rate) CU vs 12.55% (rate) Bank
5/1 Year Adjustable Rate Mortgage – 2.63% (rate) CU vs 3.55% (rate) Bank
New Car Loan, 48 Months – 2.86% (rate) CU – 4.68% (rate) Bank
ATM and Branch Access
Credit unions typically have a mission of cooperation in an effort to help the credit union movement as a whole thrive. An example of this cooperation that sets them apart from banks is the access to ATMs and the absence of fees associated with ATMs, as well as in many cases, a shared network of branches. If your credit union participates in some of the CO-OP Financial Services Network programs, you could have access to over 30,000 surcharge-free CO-OP ATMs, which is more ATMs than most banks. In addition, when using an out-of-network machine, credit unions tend to charge lower ATM fees than banks. According to a Forbes Advisor 2020 study, the average credit union fee for using an out-of-network ATM was $.20 per transaction compared to $1.15 for banks.
While both banks and credit unions have the products and services to meet your financial needs, it is important to be aware of the advantages each financial institution has to offer. Originally chartered in 1938 as San Diego County Employees Credit Union, SDCCU was formed to provide for the financial needs of local county government employees. During the 1970s, SDCCU expanded its operations to serve all San Diegans and today, is open to everyone living or working throughout Southern California: Imperial, Los Angeles, Orange, Riverside, San Bernardino, San Diego, San Luis Obispo, Santa Barbara or Ventura counties. Those outside of the area can open an account by joining the
Financial Fitness Association
. To learn more about SDCCU's products and services, visit
sdccu.com.
Visit our
Financial Knowledge Blog
to learn more tips on setting up a solid future or join us
Financial Wellness Wednesdays
.