Cost Saving Ideas for Your Summer Vacation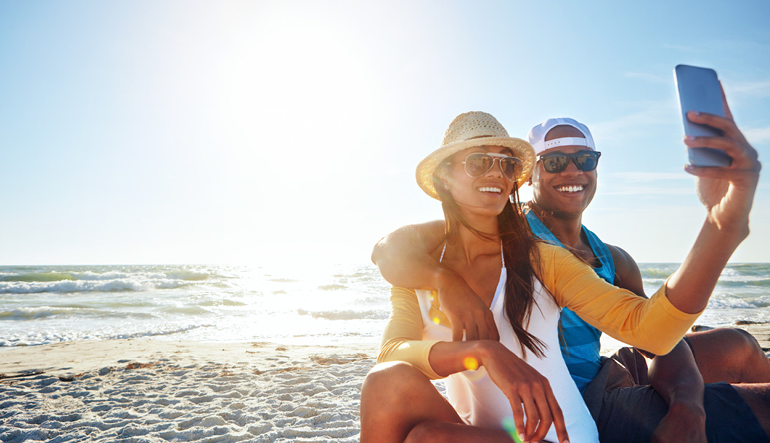 Cost Saving Ideas for Your Summer Vacation
Summer is upon us and vacations are top of mind! Whether you are flying or driving during your time off, learn more about how you can cut costs and redirect more dollars to additional summer fun.
Look and Ask for Discounts
Before booking your reservation for hotels, restaurants, theme parks or museums, check their website or ask a representative if they have any current discounts. Many theme parks offer discounted entry for local residents or special pricing on annual passes. Kids often receive free admission at museums or other attractions or eat free at restaurants with a paid adult. If you are a student, active military or have a membership through your insurance provider, you may be eligible for a generous discount on your admission or stay. Be sure to look for discounts offered through your employer as well. It never hurts to ask for a discount, and you may be pleasantly surprised with the result!
Consider Hitting the Road
There are so many destinations to explore on a road trip in Southern California. You can check out state parks, beaches, campgrounds, and surrounding scenic locations such as sand dunes, the desert and the mountains— and many are free to enjoy. If you are driving to your next summer vacation destination, make sure to look up scenic spots along the way to make the best of the trip and make free cost saving pit stops like lookout points or nature centers. You can pack food from home to avoid having to stop and buy food and can spend more time enjoying the destinations along the way. Another great tip is to download a gas saving app to help you navigate to the nearest gas stations with the lowest prices. If public transit is an option, you can explore bus and train options depending on your destination of choice. If your destination is a popular location, many cities offer a city pass that can be used for multiple forms of transportation such as hop on and off buses, trains or bike rentals.
Be Flexible with Travel Dates
If flying is your preferred method of traveling, keep an eye out for the lowest ticket prices that airlines generally post on Tuesdays and Wednesdays. Being flexible with your travel dates can save you a ton of cash. Flights departing or returning during weekdays are usually lower in price than those on the weekends. If you are open to flexible dates, you can look up flights without a set date and it will show you the prices available to allow you to select dates that best fit your budget.
Get Creative with Lodging
Rather than just booking a hotel, look into lower priced alternatives such as camping, or even staying at someone's personal condo or home. Camping will likely be the most cost effective, and offers the ability to connect with nature and enjoy the outdoors. Renting someone's condo or home can be a fun way to live like a local while having access to a kitchen where you can prep your own meals to cut additional costs. If you do opt to stay in a hotel, check the accommodations that come with your stay. Some hotels offer complimentary breakfast, meal vouchers, transportation from and to the airport, pools and additional discounts to local attractions. If your hotel room stay offers a mini kitchen, you can bring food with you to cut the cost of eating out. You can also price match directly with the hotel if you find room prices lower than what is listed on their website.

Let the summer fun begin! These are just a few tips to help get you started on planning your best summer vacation yet. Remember to always ask for discounts to make your dollar stretch.

Visit our Financial Knowledge Blog to learn more tips on setting up a solid financial future or join us for Financial Wellness Wednesdays.