What is Elder Financial Exploitation and How Can You Avoid it?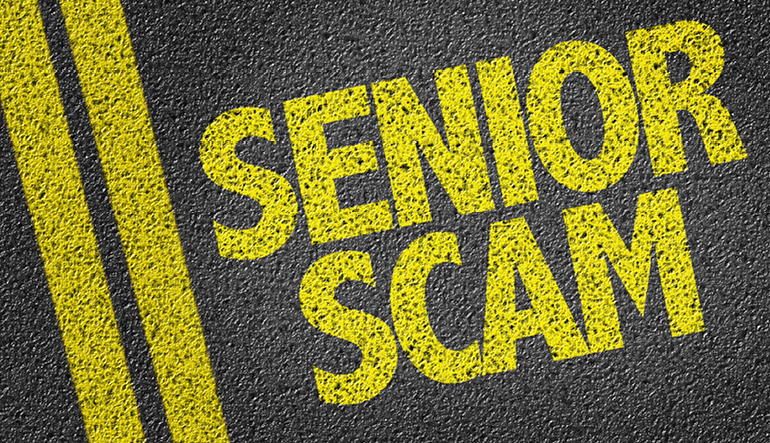 At SDCCU we care about our elderly members of the community. That is why we want to prepare them with a watchful eye for scammers and exploitation.
Elder financial exploitation defined by the Consumer Financial Protection Bureau is fraudulent or otherwise illegal, unauthorized, or improper actions by a caregiver, fiduciary, or other individual in which the resources of an older person are used by another for personal profit or gain; or actions that result in depriving an older person of the benefits, resources, belongings, or assets to which they are entitled. Elder financial exploitation is the theft of money, property or belongings.
Retirees face various financial threats
According to the CFPB "Those who commit elder financial exploitation may target older adults because older adults are more likely to have accumulated money and belongings, equity in their homes, or a regular source of income such as Social Security or a pension. Scammers may focus on older adults if they believe that older adults are more vulnerable than other segments of the population due to isolation, cognitive decline, physical disability, or other health problems."
A report from the Investor Protection Trust finds that nearly 7 million seniors have "been taken advantage of financially in terms of an inappropriate investment, unreasonably high fees on financial services or outright fraud." Some would suggest the number of victims is significantly higher, and the dollar amount of fraud is well above the conservative suggestion of $8 billion a year. One study suggested older Americans lost at least $2.9 billion to financial exploitation in 2010. Many victims might not report the crime because they are embarrassed and feel their family would think they can no longer handle financial matters.
How to avoid fraud
There is no simple answer to this problem. Government and industry regulators make plenty of resources for seniors to check a person selling them an investment product with promises of no fees and no risk. The Financial Industry Regulatory Authority provides a background check and long list of Investor Alerts on a variety of subjects.
Talk to your loved ones. Make sure they know the dangers of sending money, finding reliable resources and are doing their research before making any financial decisions.
Set up safeguards at financial institutions. Create a separate bank account for everyday use with daily spending limits. Set up statement alerts or fraud detection on all accounts.
Make investment options easy. Find a reliable financial advisor to help make smart investment options. Banks and Credit Unions have theirs advisors in house where they can be met in person.
Research. The best way to avoid scams is to do your research. Whether it be background checks on caregivers or online databases for other important decisions.
What if you are already a victim or know someone who is
The CFPB recommends, if you suspect elder abuse, including financial exploitation, contact Adult Protective Services, generally a part of your county or state department of social services. You can find information about reaching your local Adult Protective Services office at eldercare.acl.gov, a public service provided by the U.S. Administration for Community Living, or by calling (800) 677-1116.
If the older person is in danger or you believe a crime has been committed, call 911 for an immediate response from the police.
For cases of identity theft, contact your local police and the Federal Trade Commission (FTC) at (877) 438-4338 or identitytheft.gov. If the loss involves funds held in a financial institution, such as a bank or credit union, report the problem to the financial institution immediately. If the loss involves credit products, such as a credit card or loan, contact the creditor immediately. Remember that you are often not responsible for credit card charges or payments out of your bank account if you did not authorize them.
Learn more about elder fraud:
For additional resources, visit our
Elder Financial Abuse
page. Visit our
Financial Knowledge Blog
to learn more tips on setting up a solid financial future or join us for
Financial Wellness Wednesdays
.