6 Money Saving Tips for Back-to-School Shopping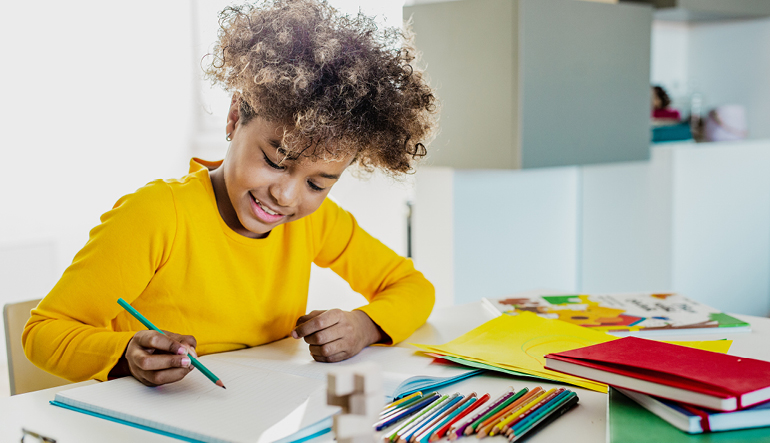 6 Money Saving Tips for Back-to-School Shopping

If you have children, then you know how expensive back-to-school shopping can be. Did you know that the average household with kids will spend $789 on just school supplies alone, according to the annual survey released on July 15, 2020 from the National Retail Federation (NRF). The cost has increased $92 from the average in 2019 of $697, that's more than a 10% increase. Additionally, families of college students are expected to spend an average of about $1,059 in 2021, compared to nearly $977 in 2020. For anyone getting ready for back-to-school shopping, here are six simple ways to help keep more cash in your pocket.

1. Take Inventory

Before making any actual purchases, do a sweep of your house. It's a great idea to reuse and recycle what you already have before buying new supplies. There are many treasures to be found. Consider spending a productive day going through your closets, storage bins, garage and even last year's school bags for extra supplies you may have laying around. If you find supplies, use them and save yourself money. Not only can you find school supplies, you might be surprised by the plethora of fun, creative and useful items that can be used for creative "do it yourself" crafts.

2. Exchange with Friends

Now that you've done your inventory sweep and before you rush off to the stores for school supplies, organize a swap party with other parents in your neighborhood, or with friends and family members. This can help prevent waste by sharing and reusing lightly used items with others. You will simply gather the items you have and know your kids won't use, and trade them with the other parents who might have the supplies you're looking for. Also your friends, neighbors and family members may have clothing that doesn't fit their kids anymore but would be perfect for yours. This is a great way to repurpose clothing and other items, and save a lot of money at the same time.

3. Create a Budget and Shopping List

Before you head to the store, you'll want to review your child's school supply list. It's helpful to work together with your children to create a list of all the supplies that are essential needs, and those that are just wants. Next, evaluate how your budget lines up with the list. Prioritize the essentials, then you can start adding items from the optional list to it. If they are old enough and mature enough, consider giving your kids a set amount of money and let them shop for their own supplies. Tell them any money leftover is theirs to keep. It might amaze you how thrifty your own kids can be, and a great lesson in how to budget.

4. Shop the Sales

Once you have conquered all your recycling efforts, it's time to shop for your remaining list of school supplies. Whether you shop online or at stores, coupons can help you save a bundle on your purchase. There are great cost saving coupons on websites that can get you the latest in printable coupons and codes. Stores also tend to send out promotional coupons for key back-to-school items, so keep an eye on your mailbox for those deals as well. It's important to do your research to know which ones are really worth your while. Look through fliers, check websites and keep an eye on key store social media feeds, because a little bit of prep work can save lots of money.

5. Ask for Price Matching and Price Adjustments

In addition to items on sale, many stores have price matching policies. Walmart, Best Buy, Staples and more will match competitor deals or even beat the price by one cent. Keep in mind to check the price matching guidelines. For instance, make sure your item is the same model number and size. Also most retailers will only price match a product purchased within the last 30 days. Price adjusting is similar to price matching. Many big-box stores will refund the difference of a recently discounted item as long as the product was originally purchased at full retail price and a receipt is provided. Keep in mind that the request is usually honored if the original purchase was made within a certain amount of days. Guidelines for price adjustments do vary from store to store, so always review their policy and hang on to those receipts.

6. Shop Discount and Thrift Stores

Discount stores are great for stocking up on small supplies like pens, pencils, erasers and highlighters, among other things. Not only that, but they're also convenient and an affordable option for tight budgets. Just like exchanging lightly used items with friends, upcycling clothes and accessories is a great alternative to buying brand new. While there are chain thrift stores like Goodwill and The Salvation Army, you can also consider visiting smaller, neighborhood second-hand shops for cool and unique pieces. Many of these thrift stores offer steeply discounted furniture as well, like school desks, filing cabinets and desk lamps. Additionally, research free back-to-school supplies in your area. Some of the local chapters of large organizations like the YMCA and the Boys and Girls Club of America may offer free giveaways. You may also contact your child's school directly or the school district for recommendations.

Following these tips will help you feel better prepared to send your kids back-to-school without breaking your budget. With some careful planning and some time spent shopping wisely, you can save a lot of hard earned cash. These six tips mentioned above to save on back-to-school shopping are just a few simple ways you can spend less and save.

Visit our Financial Knowledge Blog to learn more tips on setting up a solid financial future or join us for Financial Wellness Wednesdays.