Here is the Who? What? Where? When? Why? You Should Celebrate National Financial Literacy Month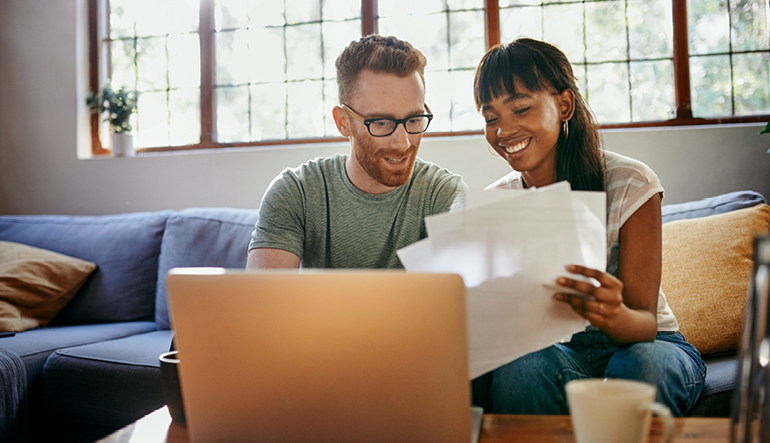 Here Are The Essentials About National Financial Literacy Month
Who participates in Financial Literacy Month?
During April's Financial Literacy Month, human health and services agencies, non-profits and financial institutions, including San Diego County Credit Union® (SDCCU®), engage in activities and programming designed to improve the financial health of our surrounding communities. We are proud to be a part of this initiative because helping ensure financial success among individuals is in the fabric of our DNA and a primary focus of the credit union's community outreach.
What does this mean?
There is no better time than now to review your finances and take steps to improve your financial future. The first step in this process is creating a budget. This involves writing down your short and long-term financial goals—short-term goals may include things like taking a vacation next year, while long-term goals are things like buying a house or car, essentially goals that cost more money and will take a longer period of time to achieve. The next step is to write down your income and subtract your expenses to find the amount of money you have left over each month to save toward your goals. Simple math will tell you how long it will take to achieve the goal. For example, if you want to save $1,000 for a vacation, and the amount of money you have left over each month after your expenses is $200, it will take you 5 months to reach your goal ($1,000 divided by $200).
Where can I start taking steps toward financial success?
You can access resources, information and articles focused on improving financial health at sdccu.com/blog. In addition to our blogs, we are celebrating Financial Literacy Month by hosting Financial Wellness Wednesdays webinars throughout April. Financial Wellness Wednesdays topics include: 10 Steps to Financial Freedom; Understanding Credit Reports; Preventing Identity Theft & Scams; Six Steps to Create a Personal Budget; Rebounding after a Financial Setback; Teaching Your Teen About Money; Psychology of Spending; Teaching Kids about Money Matters; Using Home Equity; Managing Finances: The Business of Life, and more.
When are the webinars?
On any Wednesday throughout the month, attendees can tune into multiple webinars hosted by SDCCU on a variety of topics for any financial stage in life. To view the complete list of presentations and to register, visit sdccu.com/fww.
Why should I focus on improving my financial health?
Research shows a direct correlation between physical health and financial health. Often, individuals with poor financial health display diminished physical health, but it has been proven that improving financial problems can positively impact overall well-being. Nearly 78 percent of American workers report they are living paycheck to paycheck. SDCCU aims to change these statistics, and help the community by providing continual financial wellness education. We are excited to deliver these educational webinars for attendees to view conveniently from anywhere at varying times.

As one of San Diego's largest locally-owned financial institutions and a Live Well San Diego partner, SDCCU is dedicated to improving overall economic well-being by engaging in several financial wellness efforts. Together, we can help improve the financial health and overall well-being of our communities.

To view our current list of Financial Wellness Webinars please visit sdccu.com/fww and for access to financial wellness resources, visit sdccu.com/knowledge.