When Should I Buy a Car? 6 Timing Factors to Consider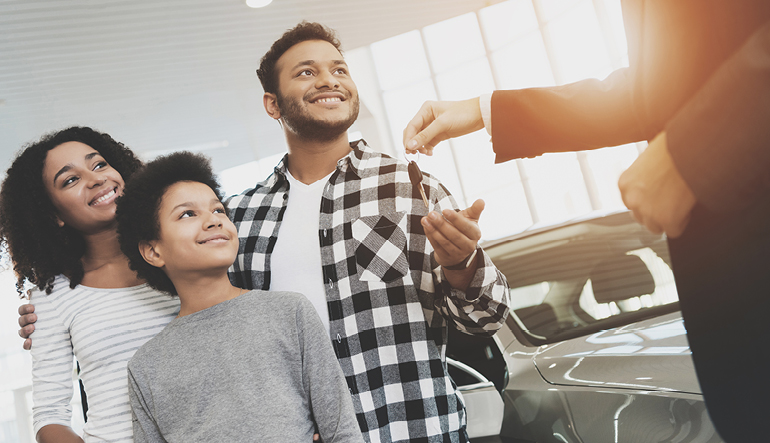 So you've done your research and are ready to buy. Now is the hard part, when to take the plunge? When you buy a car may affect how much you will pay for it. The time of day, week and year can all be important factors to take into consideration before making a purchase. Consider these six factors when timing your next auto purchase:
Consider a mid-week purchase. Buying a car on the weekend is not only the busiest time to buy, but also the hardest to find a deal. It's impossible to haggle a price when the family next to you is looking at the car you want. For a better deal and better service, set some time aside for mid-week shopping. That being said, if you work weekdays and cannot take time off, consider utilizing holiday weekends. Dealerships will often have special sales incentives to help bring down your costs.


Factor in the time of day. Shoppers who buy last minute may be more likely to get a better deal. A car salesperson could be less likely to haggle pricing and be willing to give you a good deal so they can wrap up for the day. Additionally, the end of the month or year is the last chance for a salesperson to meet their sales quotas and thus can be a great opportunity for a discount on your next vehicle.


Consider purchasing towards the end of the year. Like most sales-driven businesses, car dealerships have sales quotas to meet. Often times these sales quotas are broken down into monthly, quarterly, or even yearly goals. Consider a late-in-the-year auto purchase as all three of these car sales quotas come to an end towards October, November, and December. With these sales quotas coming to an end, a salesperson is more likely to negotiate prices in order to meet their goal.
Leverage the upcoming models. When new car models come out, the ones from last year become less desirable. This might be the time to get the previous year's model at a significant discount.
Get pre-approved before you go! This will help you save time at the car dealership and let you know what you can afford (use our helpful car loan calculator). Salespeople may entice you into that dream vehicle or something out of your ideal range. Stick to your budget. They may also tell you cash back offers or a low intro rate. Evaluate all the factors to ensure you aren't spending more money in the long run. Being pre-approved can help you know what your monthly payments will be and at what rate. SDCCU is here to help with your car loan process, get pre-approved today at sdccu.com/autoloan.
Don't want to go to the dealer at all? Try our hassle-free auto buying services. Just tell us what you're looking for and we'll locate and negotiate your car for you.
Visit our
Financial Knowledge Blog
to learn more tips on setting up a solid financial future or join us for
Financial Wellness Wednesdays
.