How to Stop Spending on Black Friday: 4 Memorable Experiences to Enjoy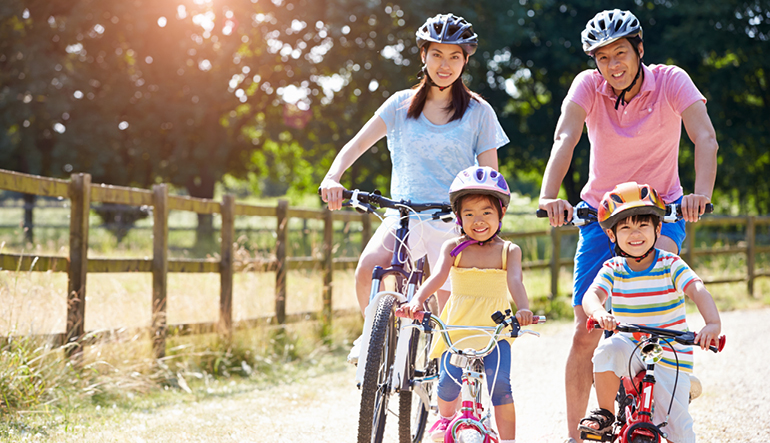 How to Stop Spending on Black Friday: 4 Memorable Experiences to Enjoy
Black Friday is one of the most promoted annual retail shopping events of the year. It is known for being the day with sales so good that it causes shopping fanatics to rise before daybreak, sit in traffic and wait in long lines for the promise of can't-miss bargains. The shopping fever begins before Halloween and lasts through New Year's Day. Advertisers bombard the airwaves with commercials trying to get you to spend, spend and spend some more. According to a September 2020 analysis by Morning Consult, 52% of consumers planned to avoid in-person Black Friday shopping last year due to the COVID-19 pandemic. This past year has brought a new appreciation for the simpler things in life, spending time with loved ones and creating fond memories. If searching for something more meaningful to do on Black Friday instead of shopping appeals to you, here are four enjoyable experiences you can do instead.

1. Visit a Museum

If you want to do something inspiring for yourself and the people you love, then check out your local museum. A recent study conducted by Harris Interactive found that people are happier when they spend money on experiences rather than material purchases. Museums are great learning experiences that can transport you to the past, where you have access to the works of great artists, inventions and objects that have changed history and our lives. You may find a unique and interesting museum in your town that highlights the local history or an unusual niche. Many museums in Southern California have reopened, so check out the full list at SoCal museums. For example, the Academy Museum of Moving Pictures recently opened six floors of exhibitions that take you inside over a century of movie making magic. Another great place to visit is the San Diego Air & Space Museum which takes you on a journey of the history of flight, from the days of hot-air balloons to the Spirit of St. Louis to today's space shuttles. Sometimes it's the simplest things that inspire us the most. It's also a great opportunity to spend time with friends and family, which can further develop personal connections.

2. Go Camping

If your idea of camping is sitting outside your favorite big box store overnight, huddled under blankets waiting for your Black Friday sales to commence, then perhaps, it's time to consider a real camping trip that gives you the opportunity to create lasting memories with your family or friends. National parks are wonderful places to hike and camp that contain environmentally significant sites or unique geology that inspire curiosity and awe. It provides an opportunity to teach you and your loved ones about the importance of stewardship. Find a national park near you at the National Park Service (NPS) website. It's good to call the park first to ensure its open and to find out what safety protocols they have in place. Check with your local state park's website to see if it offers free admission or hosts special events for Black Friday. Another option is to find a unique or secluded camping spot using Hipcamp. You can reserve cabins, surf shacks, yurts, RVs and RV campsites, treehouses and almost anything else you can imagine to make enjoying the outdoors more fun.

3. Volunteer

The range of volunteer work is endless, from providing meals to those in need to cooking, cleaning, social care, education and more. Whatever you can think of, you can probably help out in some way within your community, but there's more to it than just the work itself. A research report by the Corporation for National and Community Service found that volunteers experience a rush of positive feelings, called a "helpers high," when they help others. If you have children, they'll learn valuable lessons through volunteering. It helps kids develop empathy, build trust and create a stronger sense of community. It can also positively affect their life in the years to come. To find volunteer opportunities in your area, visit VolunteerMatch.org.

4. Create Family Fun at Home

If you don't feel motivated to venture out, there are plenty of fun things to do at home.
Stay in your pajamas and binge-watch your family's favorite shows
Try some local takeout you haven't eaten before using local coupons or specials
Encourage everyone in your family to make a list of 20 things that they're grateful for
Visit your e-library online and read a book or read to your kids
Make art with your family (draw, paint, sculpt with clay)
Declutter your home and sell unused items in a yard sale
Play board games
Put up holiday decorations
Go for a walk or bike ride

No matter what you decide to do this Black Friday, make sure it brings you joy. Remember that spending money on experiences rather than things could make you happier in the long run. We get so wrapped up in the "tradition" of holiday shopping that we forget how far our money can actually take us when we spend it wisely. Here's to a shopping-free Friday!

Visit our Financial Knowledge Blog to learn more tips on setting up a solid financial future or join us for Financial Wellness Wednesdays.