5 Best Practices to Stay Safe While Holiday Shopping Online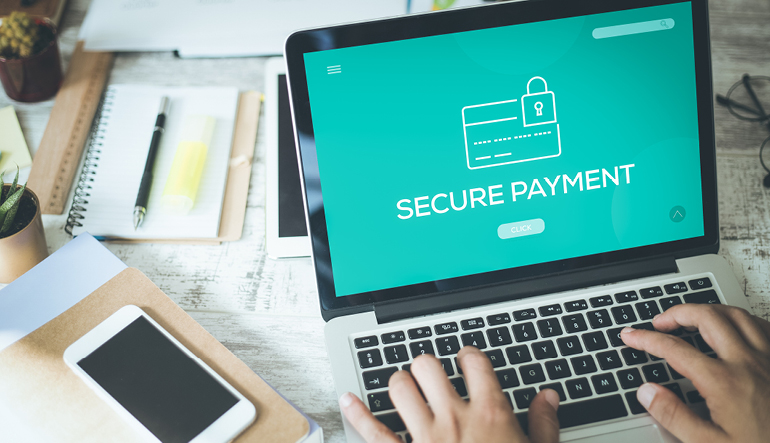 5 Best Practices to Stay Safe While Holiday Shopping Online
With the holidays fast approaching, shopping and holiday sales are top of mind. While the bargain hunter in us wants to find the best deals, it's important to ensure the websites you are using are legitimate and secure. With targeted ads popping up in our browsers and social media, it's easy to click without considering whether the links are safe. Here are a few best practices to help you safely navigate your online shopping this holiday season.
Use Secure Connections and VPNs
Beware of public Wi-Fi, it is a scammer's playground because most public Wi-Fi's are not secured. If you are on a public Wi-Fi, it is best to use a VPN (virtual private network), this encrypts your searches and only allows a path between your device and the server you are using. Or better yet, plan to do all of your browsing and shopping from the comfort and safety of your own home and secure network. Bookmark the websites you made purchases from to quickly access the exact site you ordered from and track your purchases.

Only Shop with Reputable Retailers
Always go directly to the main website of retailers. If you are on a webpage or social media site and there is a link or pop-up ad for a sale or special offer, do not click the link. Scammers are able to buy ad space anywhere, which can mislead consumers into clicking on malicious links. Instead of clicking on the pop-up, go directly to the store's main webpage and look for the offer from the ad or ask a store associate to verify. These click bait ads may look like they are from an authentic site, but can add an extra letter in the web address, a symbol, or end in .net, .web or something different than the normal .com. Also make sure to receive tracking status and contact information for customer service that provides a phone number and email to contact the retailer if there is an issue with your items. If both tracking and customer service information are not provided to you, this may be a fraudulent 3rd party seller and you should contact your financial institution to stop payment and report these scammers.

Watch out for Deals That Appear to be too Good to be True
If you think a deal is too good to be true, more often than not you are correct. This is especially true for hot ticket items that you know only select stores offer or carry. Specific suggested marketing wording to look for are things such as; "buy now", "first 10 people get", "only 5 or less left", "you just won", "act now", etc. These buzzwords entice buyers to act fast and on emotion without thinking through it. Trust your gut instinct and always verify any promotions or offers you think may be misleading with the direct retailer or their customer service contact.

Use Strong Passwords and Authentication Factors
Before checking out, some online retailers may request that you create an account to finalize your purchase. If this happens, it is important to ensure that you do not have the same password for all of your online accounts. Make sure to create passphrases or strong unique passwords and usernames that are distinct. You can base your password off of the specific store you are purchasing from, your purchase or the person you may have bought gifts for when creating these accounts. Always remember to avoid using passwords that include; your birthday, family member names, pet names, address or favorite sports team, as this information is easily accessible for scammers to find online when hacking accounts. If there is an option for a multifactor login option like a text, call or email to verify it is actually you logging in, opt in for that added layer of security.

Pay With Credit
If you have a credit card, it is best to charge your credit card rather than your debit card online. This is one extra precaution that helps ensure there is no direct access to your bank account in the event there is a scammer who gets your account information. Most credit cards have alerts and fraud liability protection. Make sure to set up purchase alerts during the holiday season to be on top of your purchases and track your spending. This adds an additional layer of protection and also has the benefit of reminding you of how much you are spending. If an alert comes through for a purchase or amount you are not familiar with, you can catch it quickly rather than waiting to review your bank statement. Also when finalizing your purchases, be aware of the information that is being asked of you. No merchant should ever request your social security number, driver's license number or bank account numbers to process payment. If possible, designate one credit card as your holiday spending card to make it is easier to track your spending and set specific alerts.
Online shopping can make holiday shopping a breeze, and keeping these tips in mind will help you check off your gift list while keeping your personal information secure. Stay safe by implementing these best practices, increasing your security awareness and protecting your financial information.

Visit our Financial Knowledge Blog to learn more tips on setting up a solid financial future or join us for Financial Wellness Wednesdays.