Understanding Long-Term Care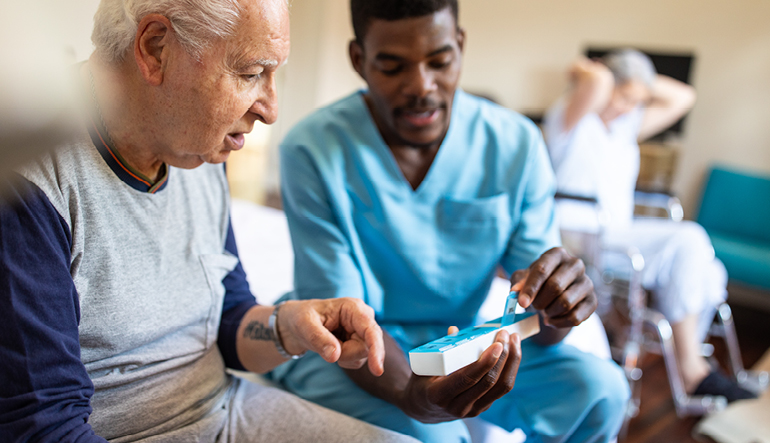 Understanding Long-Term Care
An often over looked service in post-retirement life is the potential need for long-term care. Long-term care involves a combination of services designed to meet a person's health or personal care needs. As populations continue to age and people worldwide are living longer, the need for long-term care will continue to climb. With that, comes the need to identify how to finance this high cost care. There are many long-term care options ranging from personal in-home care to assisted living and nursing home facilities. Long-term care is widely forgotten about until the time the need presents itself, and can often leave family members scrambling with both logistics and financing. Being aware of the need for long-term care and planning for it early can help mitigate stress surrounding decisions that need to be made when the time comes.
The Challenge
A major misconception is that nursing home care or other long-term health care is covered by the government or other entities. In fact, federal and state governments end up paying very little of the costs that come with home health care, assisted living, independent living or nursing homes. According to a recent study, the annual average cost of care in 2020 was:
$54,912 for home health aide

$51,600 for an assisted living facility

$93,075 for a nursing home facility
For many, these expenses are not front of mind, possibly because they assume their children will take care of them, that they may never need long-term care or Medicaid will cover them. This way of thinking, or lack thereof, is what causes many families to fall into financial crisis when the need for long-term care arises. According to the Administration of Community Living, 70% of retirees will need long-term care at some point and Medicaid only steps in when you become financially destitute and qualify for such services. This information can be very overwhelming and even intimidating but there is good news. With proper financial and estate planning, you can get prepared for the costs associated with long-term care and ensure you get the care you want when you need it.
Proper Planning
It's hard to predict the type of care and services you will need and costs can depend on a range of factors but having a plan in place for care can better prepare you financially. You may have planned to save for college, planned for buying a home or planned for retirement, but it's important to consider planning for post-retirement as well. Continue the process of financial planning and be proactive about researching options available to you. Is staying with family an option? Would you prefer a nursing home or daily support in your own home? Identifying your preferences and the range and cost of services available can help establish a road map for your future care.

Part of the planning process is leveraging all available resources and doing a cost/benefit analysis on expenses related to covering your care. Below is a list of popular options, some may or may not be applicable to you or your loved ones:
Personal Funds – Many older adults pay for care with their own money from personal savings, pensions, retirement funds, trusts, etc.

Long-Term Care Insurance – These policies cover all or a portion of the cost of care, however you will need to qualify and the cost is often expensive. Your age and health may affect your ability to qualify and your premiums.

Medicare – Generally doesn't cover long-term care but in some cases it will if your doctor prescribes rehabilitation or other skilled services.

Medicaid – Differs from state to state and covers a wider scope of long-term care but you must meet income and asset requirements.

VA Benefits – May provide long-term care for some veterans. Check with the VA medical center nearest you to see if you're eligible.
Open Communication
Many older adults end up in a tough situation because they haven't communicated with their family about what they want, or can afford, when it comes to long-term care arrangements. Make sure to communicate your wishes and preferences well in advance to ensure all parties are on the same page. Part of this process includes choosing an individual that will have power of attorney if it is needed. Before it gets too late, you should have someone who will make decisions about your property, finances and medical care if you are no longer able to make those decisions. This can be a challenging process but helps prevent difficulties and conflicts down the line.

Long-term care for you may seem like a distant obstacle, but it's never too early to begin planning. Do yourself and your family a favor by starting the conversation around long-term care today.

Visit our Financial Knowledge Blog to learn more tips on setting up a solid financial future or join us for Financial Wellness Wednesdays.