7 Ways to Combat Inflation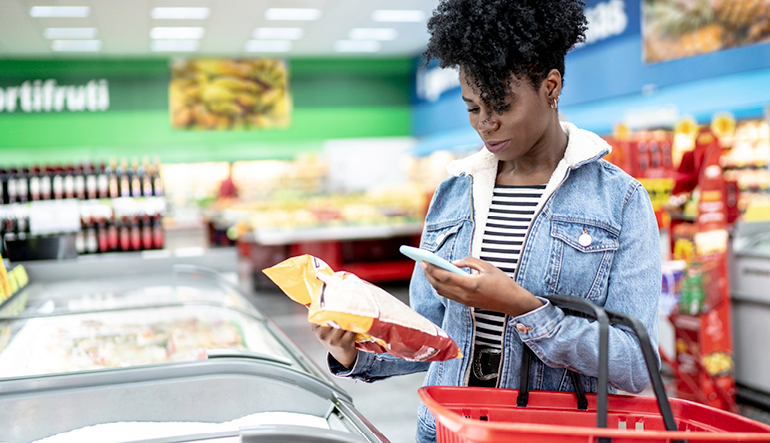 If you have been to the grocery store recently, you probably noticed that consumer product prices have spiked. The annual rate of inflation in the United States hit 6.2% in October 2021, the highest in more than three decades, as measured by the Consumer Price Index (CPI). Even if you received a pay increase this last year, your take-home pay may seem less because your dollar doesn't stretch quite so far. This is due to inflation. The Bureau of Labor Statistics defines inflation as "the overall general upward price movement of goods and services in an economy." You are paying more now for just about every purchase you make. Here are seven steps to follow to help you deal with inflation and keep your budget intact:
Track Your Spending – Following a budget is one of the best ways to beat inflation. This will ensure that you are watching what you spend, and are only spending what you make or less, regardless of how inflation affects costs. Be sure to budget more for things that inflation might affect, such as clothing, food, gas and housing. Allocate your money at the beginning of the month, and then stick to the spending limits you have set. You can be flexible by adjusting the spending amounts, but resist the urge to dip into your emergency fund or retirement savings. Your budget will help you determine your spending priorities, which can help you decide what items are the most important for you to spend money on and which to skip. For useful tips visit How to Budget Your Money using the 50/20/30 Rule.

Cut Your Recurring Expenses – Recurring payments can add up, so that is why it's worth keeping track of all the services you currently subscribe to. What may seem like a small recurring purchase that is affordable by itself, can quickly turn into a hefty sum once all these expenses are added together. That's why it's worth keeping track of all the services you currently subscribe to. Don't remember exactly what you signed up for? Go through your credit card statement and look for any subscriptions you might be paying on a monthly basis. Since gas prices have more than tripled in the last 18 months according to AAA, you can save on gas by taking advantage of public transportation a few times a week, or by carpooling. Reducing expenses on monthly bills is one way to counteract inflation.

Seek out Less Expensive Substitutes – Store-brand items make up an average of 21% of all consumer packaged goods at retailers in the U.S. And with most big box stores carrying their own quality store brands, you might not even notice you aren't purchasing name brand items. A group of Consumer Report "taste testers" found that most store brands measure up to the name brands in overall taste and quality and they usually cost 15–30% less in price. Think about how much you could save if you bought generic for all your grocery needs. You may also consider cutting back on going to restaurants, because eating out has become more expensive than it was 12 months ago. For example, if you get a $10 lunch five days a week, that adds up to $50 per week and $2,600 per year. And that's just for lunch, it's even more if you dine out for dinner.

Lower Your Interest Rates for Your Home Loan – It makes sense to refinance a home loan when it will save you money or make paying your monthly bills easier. SDCCU is here to help as your trusted home loan lender when you're ready to move forward with refinancing your home with low fixed rates and adjustable rates for home loans that offer low monthly payments. There are a number of programs, like our No Closing Costs 5/5 Adjustable Rate Mortgage that offers flexibility and stability. To apply, contact your nearest branch or visit us online at sdccu.com/loans.

Buy Energy-Efficient Products – Using energy-efficient appliances can help save energy and cost less to operate. They include refrigerators, washing machines, thermostats, fans, heaters, etc. If your car uses a lot of gas, then buying a fuel-efficient car, or an electric vehicle can save a lot of money in the long run. At home, you could consider installing solar panels to reduce your future electricity bills. To reduce your heating and cooling costs, consider sealing your windows and doors, or adding more insulation if needed. Energy efficiency projects are more likely to generate a strong return on investment during inflationary environments where energy costs are rising quickly. Check with your energy provider for energy cost incentives and financing for energy efficient homes. There are programs that provide tax credits, rebates and lower energy rates.

Mind Your Debt – Using credit can be a powerful tool that allows you to buy a home or vehicle. But too much debt can pose a serious problem for your finances if your budget is stretched too thin and you're only able to pay the minimum payment each month. Too much debt is a red flag and it can be overwhelming to think of how you'll manage to pay off your debt, particularly if you have a substantial amount. Even when it seems impossible, you can take control of your debt and begin to pay it down by using one of the strategies in our blog, 3 Straightforward Strategies for Repaying Debt.

Do It Yourself – Paying someone else to do jobs like mowing the lawn, pressure washing the house or buying groceries can really add up. Home projects can be easier than you think and YouTube has plenty of free how-to videos. You can also use these moments to spend quality time with your spouse or children and not only will they learn a skill, but you will be building family memories.
Visit our Financial Knowledge Blog to learn more tips on setting up a solid financial future or join us for Financial Wellness Wednesdays.