4 Things to Consider When Buying an Investment Property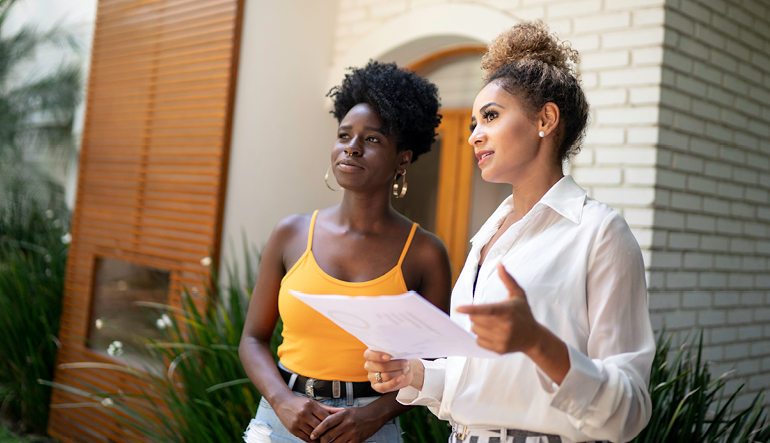 Many people are identifying ways to increase their passive income and buying an investment property can be a great way to generate and build wealth over time. An investment property is real estate purchased to generate income, typically through renting the property. With the recent run of low interest rates and many people opting to rent instead of buy, you might be wondering if buying an investment property is right for you. It could be a great idea, but first it's important to consider these key points before moving forward.
Saving for a Down Payment
If you own your own home, you may have put a small percentage down for the purchase. However, investment properties, unlike your primary residence, generally require a larger down payment. As with any home loan, lenders will look for their borrowers to have:
A good credit score –a higher score can help with better rates and terms.

Low Debt to Income (DTI) – DTI limits are more flexible for primary residence mortgages but most lenders currently want borrowers for a secondary home to have a manageable DTI ratio of no more than 36%.

Additional Assets – In addition to the down payment, lenders will look at your additional savings and liquid assets to confirm you have enough money to cover the mortgage and expenses in case you are unable to rent the property out.
Risk vs. Reward
As with most big financial decisions there should always be thought given to the risk vs. reward. Investing in real estate is the same.
| Risks | Rewards |
| --- | --- |
| Rental income isn't guaranteed | Earn passive income to help build long-term wealth |
| Upfront costs can be high | Rental income is not subject to social security tax, consult your tax advisor |
| Real estate markets can change | Real estate values traditionally increase over time |
Added Responsibility
In addition to keeping your primary residence livable, you're now responsible for the upkeep, maintenance and sometimes headaches that go along with owning an investment property. Being a landlord is a big commitment. Think back to when you were renting, whenever you had issues with the home or apartment, you called your landlord regardless of how large or small the issue was. Now you will be responsible for those calls and repairs in addition to finding qualified tenants to rent your property. If you choose to hire an outside company to manage your property along with conducting any maintenance issues, understand this is an added expense potentially cutting into your profit. The passive income that comes with buying an additional property comes with additional work and responsibility.
The Right Location
If you're considering buying an investment property, chances are you want the best return on your investment. You will want to purchase a property in a location that is thriving and growing, allowing your property to increase in value over time.

Investing in a rental property can be a great approach to help build long-term wealth. Done right, the passive income that is generated from a rental property can help contribute to your monthly income and allow for greater wealth down the line. It is important to approach this process with a business like mind. Consider consulting other experienced rental owners in order to create a successful plan for an investment property. For questions on home loans, visit sdccu.com/mortgage or stop by your nearest Southern California branch.

Visit our Financial Knowledge Blog to learn more tips on setting up a solid financial future or join us for Financial Wellness Wednesdays.