Auto Loans: The Good, Bad and What to Avoid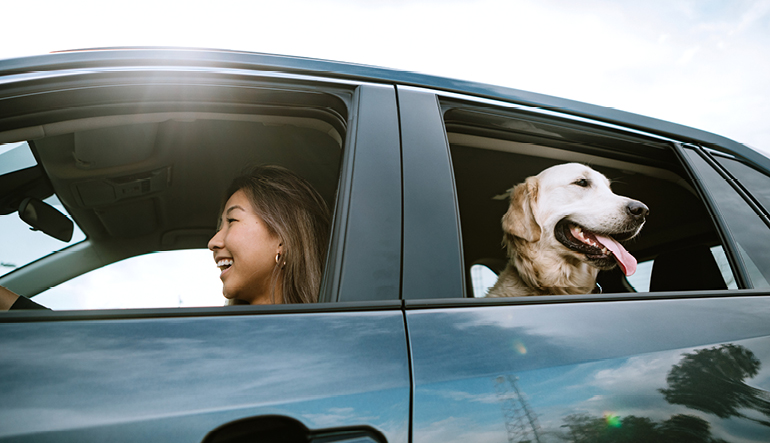 Auto Loans: The Good, Bad and What to Avoid
When making a financial decision about an auto loan, many people feel uncertain of where to start. It is important to work with a lender with a good reputation who can provide you with the best loan options for your specific situation. Start with the end goal in mind. Maybe you're in the market to purchase a new vehicle or you're looking to refinance an existing auto loan to reduce your rate or maybe you need to reduce your monthly payment amount. Choosing the right loan can make all the difference.
Purchasing a Vehicle
If you're considering purchasing a vehicle, you have many options. You might have a clear idea of the make and model, but you also need to choose between new and used. This decision can make a huge financial difference, as buying used is usually a less expensive option. As soon as you drive a new car off the lot, it can depreciate as much as 20%.
If you're looking to get the best car for your money you should consider a late-model used car which is usually priced significantly less than a new one. If you're concerned about a car warranty for a preowned car there are many certified dealer programs that feature strong warranties as well. Today's cars have never been more dependable. It's not uncommon for some cars to deliver more than 100,000 miles before needing major repairs.
The biggest advantage of buying a new car is the warranty that comes with it. Most new cars have very few repairs in the first few years, so you can focus only on the maintenance of the car. Another advantage is that new cars can have the latest technology. If you're looking for a new car, you will find many vehicles with features such as better gas mileage, lower emissions and the latest technology.
When you consider the best option for your situation, no matter what you decide, make sure that you can afford the car. You will want to do your research and make sure that the models you are considering have good reviews and is reliable. If you know little about cars, consider having a mechanic look over the car for you, especially if it is used. Make sure you shop around for the best auto loan if you are borrowing money to purchase your car.
Tips for finding a good auto loan:

Look for trusted auto lenders who provide expert advice and are known for providing excellent customer service, like SDCCU.
Find a lender who can quickly and easily qualify you through an online loan approval – it makes the process simple and seamless.
Look for lenders that can provide low interest rates and offer longer terms to lower your monthly payment.
Search for lenders that provide auto buying services for new cars saving you time and money with hassle-free pricing from car dealerships. Learn more about SDCCU's Signature Auto Buying Service.
What to avoid with auto loans:

Avoid auto loans that have prepayment penalties that are sometimes disguised using the "Rule of 78s," where all payments go to pay off the full amount of the interest calculated on the loan before any payments are applied to principal.
Avoid pre-computed auto loans where loans are calculated on the entire amount of principle and interest into the loan. This kind of loan penalizes you by not allowing you to save money by paying off the loan early and no matter how quickly the loan is paid off, the lender gets the full interest amount.
Avoid "no credit, no problem loans" from dealerships. The interest rate on loans from these dealerships can be much higher than loans from a credit union or other type of lender.1
Avoid taking a personal loan instead of an auto loan – personal loans are unsecured, which means the interest rates are higher than an auto loan, which is collateralized by the vehicle. According to Experian, the average annual percentage rate for personal loans was 9.41% as of Q2 2019.2
Avoid auto title loans that charge high fees and interest rates – it's not uncommon for lenders to charge an average APR of 300% on a short term loan that is usually paid 30 days later.

1

Auto title lenders do not report your payments to the credit bureaus, so paying your loan does not build credit. What's more, if you don't pay your loan, the lender can simply repossess your car to satisfy the debt.
Refinancing Your Current Vehicle Loan
One of the biggest benefits of refinancing a car loan is that it provides an opportunity to reduce your interest rate. With a lower interest rate, you will be able to pay off your loan faster or lower your monthly payment depending on the term you select.
If you're in a tight financial position, refinancing might allow you to extend the duration of your loan, thereby lowering your monthly payments. If you extended your loan two years it should substantially lower your monthly payment, depending on the interest rate you get. You will be paying for two years more, but you will increase your cash flow on a monthly basis. Keep in mind, this will also mean that you'll pay more interest over the total life of the loan.
Weigh all your options before you decide to refinance your car and check around to see what interest rates are available. If your budget allows, look for the shortest loan term combined with the lowest interest rate this will ensure you are reducing your interest costs as much as possible.
Make the smart choice and come to SDCCU for your auto loan. We offer new and used auto loans to get you in the vehicle of your dreams. SDCCU was voted the
BEST Auto Loan Provider by The San Diego Union-Tribune Readers Poll for the 7th year
. Our options include: low interest rates, long terms, flexible options and special buying power with our
Signature Auto Buying Services
that will help you save time and money.
Apply for a SDCCU auto loan
online before you start your vehicle shopping process. This can allow you to shop for your next vehicle more confidently, as you will have a better idea of your budget. SDCCU is here to help so make sure to visit the
SDCCU Auto Loan page
for more information on how we can make the car buying process easy for you.
SDCCU offers expert financial tips to help you make smart money management decisions. Explore our
blogs for the financial resources
on various financial topics today.
1. The interest rate on loans from these dealerships can be much higher than loans from a credit union, or other type of lender.
https://www.consumerfinance.gov/ask-cfpb/what-is-the-difference-between-dealer-arranged-and-bank-inancing-en-759/
2. According to Experian, the average annual percentage rate for personal loans was 9.41% as of Q2 2019 - https://www.experian.com/blogs/ask-experian/what-is-the-best-term-length-for-a-personal-loan/