The Top-Worst List: The Top 5 Most Common Scams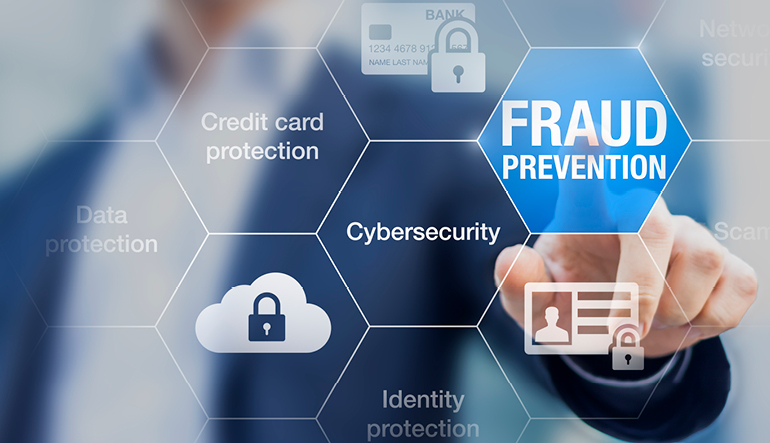 The Top-Worst List: The Top 5 Most Common Scams
You've probably heard of some modern scams, but not everyone knows they exist in all shapes and sizes, even in forms that aren't immediately recognizable as scams. It's nearly impossible to keep up with all the ways people can try to cheat you out of your hard-earned money. However, there are modern scams you need to know about that are far more prevalent than others and are downright nefarious.
If you know how recent scams occur, you can identify them and
avoid falling victim
. Here's a top-worst list highlighting modern-day's common scams.
The Most Common Modern-Day Scams
1. Cryptocurrency Scams
Crypto is the new frenzy for both investors and scammers. Be wary of social media advertisements that promote cryptocurrency investment and promise a guaranteed return. A regulated and reputable provider would never make this promise. If you're unsure of the validity of a cryptocurrency company, contact the company using the information listed on the organization's website.
This type of scam capitalized on the excitement surrounding cryptocurrency, and has yielded significant financial losses. Thousands of people have lost a cumulative
$1 Billion in crypto
, a six fold increase from 2018.
2. Fake Delivery Emails
Deliveries are exciting, but they also provide a blind spot for scammers to thrive. Cybercriminals often exploit the delivery confirmation emails and text messages you receive throughout the year. In this scenario, scammers will ask you to send funds to fraudulent bank accounts. You may also receive phone calls from fraudsters claiming your account has issues. They'll request you provide personal details to access your account and personal information.
You should keep your eyes peeled for this kind of scam throughout the year and don't share your information with a courier company during delivery confirmation or tracking. According to a report by Check Point Research, DHL is now the top brand spoofed for sending
fake delivery notices
.
3. Charity and Medical Scams
It is common for scammers to take advantage of people looking for answers to health problems or those willing to donate to a worthy cause. This online fraud takes the form of perpetrators fraudulently soliciting donations for non-existent charities. Charity scammers use legitimate charities and falsely pose as charity officials. These scammers can bilk money to the tune of billions of dollars.
In certain circumstances, scammers will prey on a disaster that has recently occurred. They may also claim to be collecting for a cause that affects you, such as helping terminally ill children. These medical scams claim to be reliable treatments for conditions with legitimate alternative medicines. Scammers market these treatments using fake testimonies. Learn more about
fake charities to watch out
for and stay alert.
4. Online Account Scams
In online account scams, fraudsters send messages claiming to be from an online payment service. Typically, they allege there's a problem with your account and ask you to confirm your information on a false website that looks exactly like the bank's website.
There are many ways scammers can steal your bank information, from using a covert attachment to stealing your card from an ATM terminal to installing cameras to record your pin number. Scammers can also copy your card when you scan it, then charge your account! Always exercise caution when using your cards to withdraw money or to make a purchase.
5. Gambling Scams and Golden Opportunity
An unexpected phone call from someone promising large profits or assurances of investing in shares or foreign currencies is frequently the start of a hoax.
In some scenarios, the con artist guarantees the correct outcomes of horse races, sporting contests or lottery draws, promising enormous returns. To participate, you have to send the fraudsters money for membership dues, computer software, calculators or newsletter subscriptions. This type of scam is widespread, with its online presence rising by 16.5% worldwide in 2021.
New Unmentioned Modern Scams
CEO Fraud and Fake Invoices
Fraudsters use this method to create fake invoices that may look legitimate but have a different account number that directs money to the fraudster's bank account. Watch out if someone claiming to be your company's CEO or a senior manager tells you to process an unusual, last-minute payment. This tactic could also occur if they ask you to change your account information from one existing supplier to another.
Dating and Romance Scams
Free dating sites are subject to around
10% scam accounts
. In some cases, these spam accounts are fraudsters trying to make money. This is a trick where a scammer creates a fake profile on a legitimate dating website and contacts you to obtain your personal information. Paid sites tend to have a significantly lower percentage of these spam accounts.
A con artist will establish a relationship with you before requesting money to pay for medical bills or a family emergency. Sometimes scammers will spend months and months building trust with you by appealing to your emotions.
There's no better way to visualize this scam than through the infamous "
Tinder Swindler
" movie. This true crime documentary narrates how a man capitalized on the trust and emotional connection of women who fell in love with him. He fabricates emergencies and believable financial situations that end up scamming women out of thousands of dollars.
Working Tips for Scam Prevention
Develop an understanding of basic cybersecurity and engage in preventative behavior.
Exercise extreme caution when clicking on unfamiliar links or filling out online forms with your name, password and bank account numbers.
Avoid downloading files from an uncertain source.
When shopping online, practice safe online shopping tactics.
Watch out for spelling mistakes, fake company logos or other warning signs.
Be vigilant about payments: never wire money to the seller privately, and always pay with a secure credit card, PayPal or other financial option you have previously used and is secure.
When meeting someone online for the first time, please take a few minutes to research their name on review websites.
Takeaway
If you're ever unsure about a situation, your best bet is to err on the side of caution and walk away. Keep these scams in mind and share this list with your friends and family to spread awareness. Remember to take extra caution to avoid falling into a trap.
Visit our
Financial Knowledge Blog
to learn more tips on setting up a solid financial future or join us for
Financial Wellness Wednesdays
.