Your Guide to Home Equity Loans and HELOCs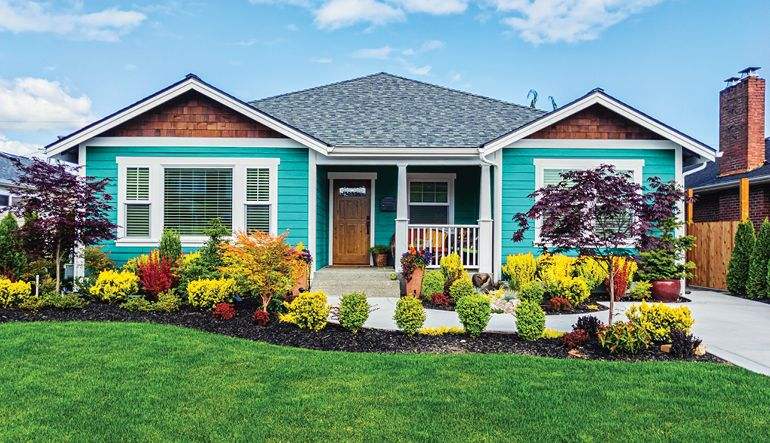 Your Guide to Home Equity Loans and HELOCs
Whether you have recently purchased a home or have lived in your home for some time, chances are you've identified a few home improvement projects you'd like to tackle in the near future. Often, living in your home for a while gets you out of that honeymoon stage and you are more critical of your home. You, like many homeowners before you, are now ready to take on that bathroom remodel or backyard update. No matter how big or small the project, SDCCU is here to help make your home makeover dreams come true. Equity loans and HELOCs can make it easy for you to use your equity and with SDCCU's low rates, using your equity can be more affordable than other financing options.
Home Equity Loan
Simply put, a home equity loan is a way to tap into your home's equity, which is the difference between what you owe on your mortgage and what your home is currently worth. A home equity loan lets you borrow money against that difference, using your home as collateral. You get the lump-sum of the loan amount at one time and repay the loan with low interest rates. Technically, you can use a home equity loan to pay for anything, however, most people use them for larger expenses. Common uses for home equity loans include remodels to your home, paying for education or paying off high interest debts. How much you can borrow depends on the amount of equity you have in your home.
As with all loans, once you get your money, be prepared to start paying it back. With SDCCU's fixed rate home equity loan, your monthly payments will be consistent, or fixed, throughout the term of your loan and will include both principal and interest. Some features of SDCCU's home equity loan include:
Rate is fixed for the life of the loan

Available in 10 or 15-year terms

Maximum Home Equity Loan is 70% Combined-Loan-To-Value (CLTV) with a maximum loan of $250,000 or 80% CLTV with a maximum loan of $100,000

Minimum loan amount is $25,000

One-time distribution of loan amount

Minimum payment is determined by loan amount, rate and term
Home Equity Line of Credit (HELOC)
A home equity line of credit (HELOC) is another option for using your home's equity. Instead of a lump sum payout of the loan amount, you can draw on the home equity line of credit over time, similar to a credit card. HELOCs provide you with a predetermined line of credit limit, that you can draw from when necessary. Another difference is SDCCU's HELOC has a variable interest rate meaning your rate can increase or decrease over the loan term. Your monthly repayment amount depends on how much you've borrowed. To further see the difference between SDCCU's home equity loan and line of credit, refer to the table below.

Which Home Equity Product is Right For You?
| | | |
| --- | --- | --- |
| | Home Equity Loan | Home Equity Line of Credit |
| Fixed interest rate | X | |
| Adjustable interest rate | | X |
| Lump sum of money at once | X | |
| Withdraw money as needed | | X |
| Interest paid on principal balance | X | |
| Interest paid on funds used | | X |

In preparing for the application process for a home equity loan or line, you should review the strength of your credit score since it plays a role in determining whether you qualify for a home equity loan or line and your rate and APR. A lender will want to see a high credit score and low debt-to-income ratio (DTI) which will generally translate to a lower interest rate.

When you're ready to move forward with your SDCCU home equity loan or HELOC, it's time to apply by either contacting your nearest branch or online at sdccu.com/homeequity. Keep in mind that although the application process is quick, the start to finish for a SDCCU home equity loan or HELOC can take up to 60 days. Submit your application today and see why SDCCU was voted Best Mortgage/Home Loan Provider by The San Diego Union-Tribune Readers Poll.

Visit our Financial Knowledge Blog to learn more tips on setting up a solid financial future or join us for Financial Wellness Wednesdays.