How to Track Your Spending in Today's Modern World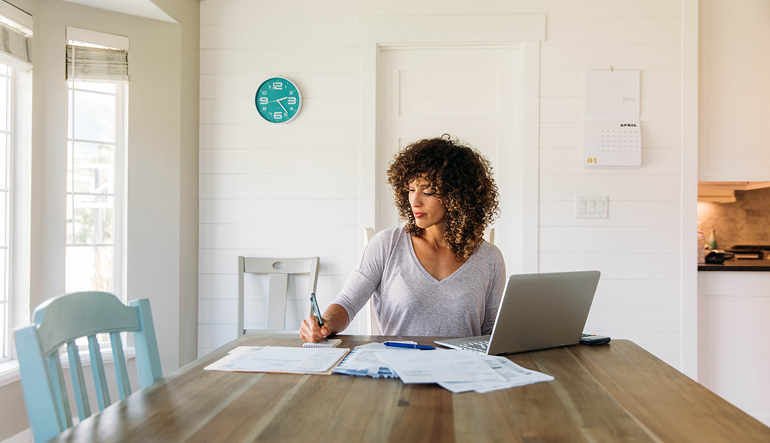 How to Track Your Spending in Today's Modern World
Managing your money can be a complex or a simple task, depending on what you make it. If you still write a lot of checks, you might rely on a check register to balance your checking account. Others might save receipts and reconcile them against their account transactions daily, weekly or simply review their monthly statements. But today, with online banking making it easy to access your account 24/7 and allowing for real-time transactions, the days of having to wait for a check or transaction to clear are becoming part of our past.
SDCCU Internet Branch
If you're not sure where to start, begin with a simple savings goal. In Internet Branch online banking, SDCCU offers tools to help you hit your savings goals and track spending. You can review your monthly expenses and spending online or in your mobile banking app to see where you can make adjustments to help reach your goal. To access additional resources, click the "Financial Tips" tile in the right panel in Internet Branch. This will take you to the Financial Knowledge page on sdccu.com, which is where you can find a wealth of information to help you track spending and start saving, including Online Financial Calculators. You can use the Savings Calculators to help determine how much you should put away, how often and how long it will take you to reach your goal.
Balancing accounts can be as simple as reviewing your accounts and balances on a daily basis and only keeping track of those transactions that are pending. You can do this in a notebook, spreadsheet or as a note on your phone to keep it simple. Or if you want to take advantage of the latest online resources, there are many software and app options to help you track your spending and create a budget based on your preferences. Here are a couple of those online money management tools that you can look into:
Quicken
This software has been around for a long time, and provides varying services depending on the plan you subscribe to. It connects with your accounts so you can track your transaction history, create budgets and analyze your spending on all types of devices.
Mint
This is a free tool that links to your accounts once you connect them through online banking. Mint automatically refreshes your account transactions to keep track of your spending and help you manage your budget.
Basic Spreadsheet
If you aren't ready to take on a new online tool quite yet, a great starting point is a spreadsheet that lists the key information you need for a monthly budget such as your income, fixed expenses/bills, variable expenses (after you keep track of them for a month) and then anything left over for savings. This will help you uncover the areas where you really want to focus and what your next steps should be. You can also review and download some great tools and resources for free from our partner Balance Financial at
sdccu.balancepro.org
.
Visit our
Financial Knowledge Blog
to learn more tips on setting up a solid financial future or join us for
Financial Wellness Wednesdays
.