Glow Up Your Finances – 5 Ways to Improve Your Money Skills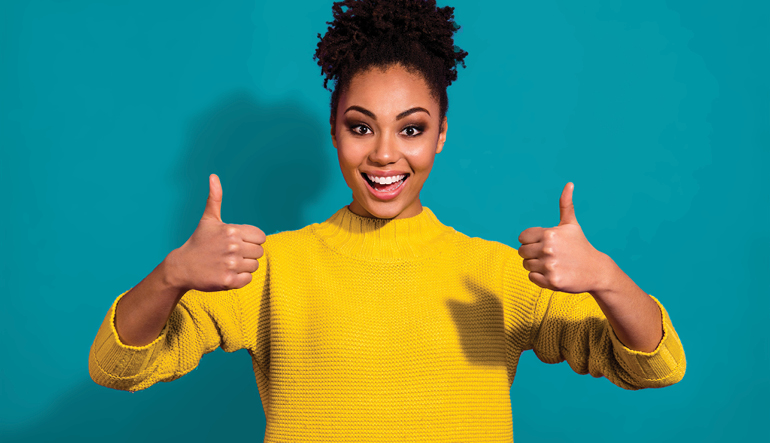 Glow Up Your Finances
5 Ways to Improve Your Money Skills
Are you ready to take your finances to the next level? Then it might be time for a GLOW UP to steer you towards your financial goals and more financial independence. A financial glow up can come in the form of starting a financial plan, creating a budget, setting goals, home improvements or even a new item or saving for a big ticket purchase. There are many different ways to create a glow up and improve different areas of your finances with these savvy tips and recommendations. What areas do you want to focus on? Whether it is saving, budgeting, couponing, creating new avenues of income or sprucing up what you already have, the ideas below should help you get your glow up started.
1. Make your Budget Shine
Perhaps you have your eye on an expensive item but aren't sure if you can afford it right now, that is where a budget becomes especially important. With the correct planning, a budget can help you create a plan to afford items you really want and teach you how to save and manage your money more strategically. There are many ways to start a budget, but a simple place to begin is to write down all your monthly expenses, both fixed and variable and then subtract those expenses from your net income. You'll then see how much money you have left over once you've covered all your expenses. Listing out all your expenses on paper will help you identify areas that you can cut back on and even see where you may be able to allocate a set amount of money that you can use towards your big purchase. You can do this the old fashion way and write everything down with a pen and paper, use a spreadsheet or download an app to keep you organized.
2. Grow your Savings Account
Now that you have created a budget, make sure you have a savings plan as well. This savings account allocation can be for many different glow up reasons such as; an emergency fund, future property, a new car, a vacation, a treat yourself item, etc. If you haven't already, set up direct deposit so that the debit is automatic, and redirecting a specific amount each month directly from your paycheck happens without having to think about it. If you can, you should redirect 10 percent of your paycheck into a savings account. Even if you're only able to start with $20 per paycheck, you will start to feel more confident about handling your finances. You can create different types of savings accounts and redirect money into each so that the work is automatically being done for you. Your savings account can help you reach your financial goals no matter how big or small.
3. Glow up with Generic Brands and Discounts
Buying off brand labels can not only help you save money but are almost always the same thing as the more expensive, name brand items. This can apply across the board, not just to food items, but including skin care, medicine, clothing, shoes, furniture, automotive and more. Make sure to do your research and look for alternatives of similar items or brands that others recommend. Store brand items and bulk store items are some of shoppers' favorite go-to options, who swear that they are just as good as the branded labels. Remember coupons and discounts are also great options when trying to cut back on expenses. Try downloading store or brand apps to receive extra incentives and check stores' social media pages for ad specials or exclusive offers. Make sure to compare prices between big retail stores and ask for price matches which most big retail stores offer. Another great option, especially if you are in the market for a big ticket item, is to wait for holiday sales, anniversary sales, end of year sales or birthday coupons if you are part of the store's mailing or email list.
4. Explore Different Avenues of Income
Expanding ideas and projects to create a new side business or avenue of income can generate extra spending money. These ideas can be business ideas, selling your personal items online, hosting a garage sale to pass along unneeded items, delivering food, taking surveys, babysitting and more. You could use a hobby like jewelry making or playing guitar as an idea to create income by selling your jewelry pieces or offering lessons. Another popular option is becoming a brand ambassador for a company or product you really like, especially if you are on social media and would be open to promoting their products. Really think about the things you are currently doing or projects you have been wanting to start and ask if these things could not only benefit you in creating an extra source of income but others with what you have to offer. Social media is a great place to research ideas and promote your own as well. You can also check community posts and centers nearby for ads looking for help or areas to promote your services.
5. Property Ideas - Remodel vs. Moving
If relocating into a new property is the type of glow up you are looking for right now, ask yourself if remodeling your current property would be a better option than moving. Giving your home a glow up can not only increase your home's value but can also be a more affordable option than moving into a new property especially if you plan to stay long term, enjoy your neighborhood and plan on growing your family. You can think about refinancing your mortgage and if you are able to secure a lower rate, compare the numbers to confirm if the savings outweigh the costs. When mortgage rates are low, you may be able to save hundreds of dollars a month with a lower interest rate. From this point you can begin with smaller home projects that are DIY and then move onto the larger projects where you may have to outsource a contractor. According to Home Advisor, it costs almost 50% less to renovate your home when you don't change the structural plans. Make sure to do your research and compare quotes before making any large renovations to your home. Making these updates to your home can help you save and can be a fun project for the whole family.
As you can see from the tips above, there are plenty of ways to give your finances a glow up. Start with a plan, create a budget and execute your goals all while saving money and still being able to purchase the things important to you.
Visit our
Financial Knowledge Blog
to learn more tips on setting up a solid financial future or join us for
Financial Wellness Wednesdays
.