World Elder Abuse Awareness Day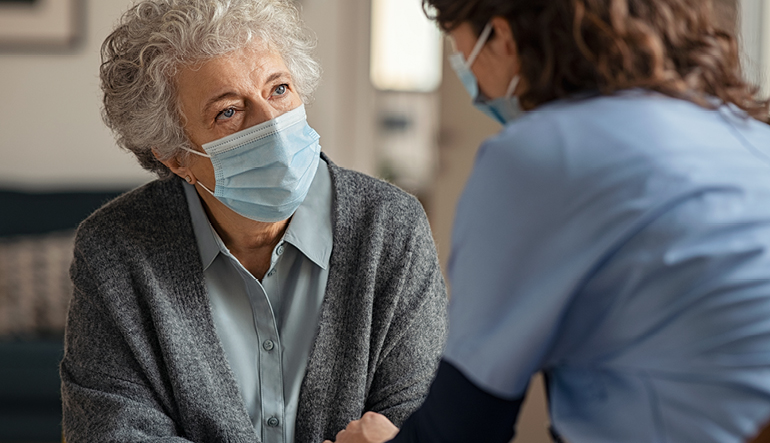 Celebrate World Elder Abuse Awareness Day by Showing Respect for Older Adults, by Former San Diego County Deputy DA Paul Greenwood

It was early January 1974. I was 21. I had just completed my law degree back in England and had learned one thing; I did not want to be a lawyer. So I enrolled with the British equivalent of the Peace Corps and found myself being assigned to teach at a high school in a rural village about 40 miles west of Mombasa, Kenya.

On my first morning, as I walked to the store along a narrow path, a young boy – no more than 10 years old – was walking towards me. Suddenly he stopped in his tracks, bowed his head slightly and said, "Marahaba."

When I reached the store, I asked the owner what Marahaba meant. He smiled and explained that it was a term of respect. "For what?" I asked. The owner smiled and said, "Your age."

This was my first exposure to the concept of respect for someone who was older. For the two years that I lived in Africa, whenever I encountered an older adult, I would take the time to acknowledge them –
giving them the recognition they deserved.

How times have changed!

Fast forward twenty two years to early 1996 where l I found myself sitting in the District Attorney's office in San Diego haven been given a new assignment as a Deputy DA. The office had received word from Adult Protective Services that elder abuse was an escalating crime that we needed to address. As a result, I was tasked with leading a unit that focused on prosecuting crimes of physical, sexual, emotional and financial abuse committed against victims in San Diego County over the age of 65.

That assignment lasted 22 years until my retirement in March 2018. During that period, I prosecuted hundreds of felony cases of elder abuse. And over 65% of those cases involved some form of financial exploitation such as:
Theft—Most commonly, thefts of personal items including jewelry and antiques (taken by a care provider or family relative) that inevitably wound up in the local pawn shop.
Theft of individual checks—Again, most commonly committed by a trusted care provider or family relative, where the checks were usually ripped from the back of the victim's checkbook and cashed, typically out of sequence.
Misuse of an ATM card—Likely perpetrated by somebody who had gained the trust of the victim, or by the use of threats and intimidation.
Credit card fraud—Going beyond just the misuse of personal credit, the perpetrator successfully forged the victim's details into a new credit application obtained without the victim's consent or knowledge.
Theft of assets—Involving large-scale pilfering of assets such as savings accounts, stocks or real property. Trusted individuals might have employed a power of attorney or quitclaim deed obtained through stealth or intimidation.
Various types of scams—Such as bogus charity schemes, illegal sweepstakes and false investments.
Telephone scams—Which involved a caller pretending to be a relative, such as a grandchild in some kind of trouble needing money.
Romance scams—Where the perpetrator contacted a lonely older adult through a dating website and then proceeded to persuade the victim to send money.
Threatening telephone calls—Demanding immediate payment with a warning that non-compliance would result in the senior citizen's arrest or would involve cutting off the utilities.
Scammers posing as IRS agents—Who claimed to be investigating delinquent tax payments.
Door-to-door salespeople—Who convinced the elderly victim to pay up front for labor services such as a new roof, driveway or other home improvement. These con artists made off with the up-front money or stayed around to bilk the senior out of his or her savings.
Crooks posing as representatives of utilities or some other trustworthy agency—Who gained access to a senior's home with the intention of an immediate theft, or to case the residence for a return visit and a more comprehensive theft opportunity.
Exchanging a senior's assets in return for a false promise of lifetime care—Where the con artist relied on an elder's fear of becoming less mobile.

The United Nations declared June 15 to be World Elder Abuse Awareness Day. This is a solemn reminder that financial and other forms of elder abuse are a global problem that need to be recognized and addressed, not just on that day but every day.

June 15 is also a great opportunity for each of us to show some "Marahaba," respect for the elders within our circle of family, friends and wider community.

Paul R Greenwood
Deputy District Attorney San Diego – retired
Currently an elder abuse consultant and trainer.